Training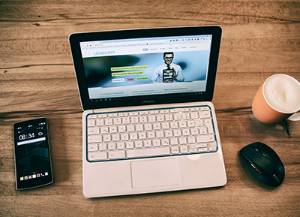 Our training tools include offerings from allowing you to assess your businesses cybersecurity status and access follow-up training to HR and financing options - and much more!
Upcoming Events
SCORE: Basics of Accounting - The Language of Business - June 1
SBA: Getting Registered in SAM.gov the Right Way - June 6
JREC: Identifying Small Business Financing Resources in 2023 & 2024 - June 7

Business Builder Workshop:

10 Mistakes That Can Kill Your Startup Business - June 13
ND Department of Commerce - Resident Recruitment in Rural America - June 13
Grow with Google: Design Thinking for Entrepreneurs - June 27
Business Builder Workshop: Using ChatGPT in Business - July 11
Business Builder Workshop: Learn The Prevalence of Disability and Why Access Matters - Aug 8
Main Street ND Summit in Watford City: Innovative Workforce Solutions - October 24-25
Business Builder Workshop: New Year, New Review - Dec 12
Recordings
Many virtual training options have been recorded and remain available to watch on-demand at your convenience.
Ascent Digital Learning Platform
Ascent, a first-of-its-kind, free digital e-learning platform is geared to help women entrepreneurs grow and expand their businesses. Ascent has valuable content such as tips on preparing and recovering from disasters, strategic marketing and business financial strategy development. While the platform was built with women in mind, it is free and open to anyone that would like to take advantage of the digital training opportunity. Get started!
Cybersecurity
See our specific cybersecurity page for more information.
Exit & Succession Planning
See our specific exit & succession planning page for more information.
Exporting Your Business
Export-U offers export training webinars, an exporter's resource database, and an export exam to test your international trade knowledge.
Financing Options
One of several options from the SBA, Financing Options for Small Business is a self-paced program that introduces you to financing options available to your business.
Government Contracting
In addition to training options from the SBA, the ND SBDC works closely with the ND APEX, which provides a monthly webinar series on a range of topics and is here to assist with local, state, and federal contracting.
Human Resources
At Comply Right, our mission is to free employers from the burden of tracking and complying with the complex web of federal, state and local employment laws, so they can stay focused on managing and growing their businesses. Take a look at the current free training options available to you through the SBDC program.
Intellectual Property Resources
The Inventor's Patent Academy (TIPA, for short) was developed by the nationally known law firm Covington & Burling and their partner Qualcomm. TIPA is unique because it was designed specifically for diverse inventors and features videos of them telling their inventions and patenting stories. The course consists of three modules, totaling ~6h of content. Course takers are provided with completion certificates for each module. TIPA is available for free(!) on the Invent Together website. See this short intro video to learn more.
Please visit the USPTO - North Dakota site for a list of resources and assistance from the state.
Watch our Demystifying IP for Small Business video to learn more!
Invention-Con 2023: Building Tomorrow's Innovation
Are you searching for resources to turn your ideas into innovations, protect your work, and succeed in the marketplace? Don't miss the United States Patent and Trademark Office's (USPTO) free conference for inventors, makers, and entrepreneurs, Invention-Con 2023: Building tomorrow's innovation, happening May 10-12. You can view the full agenda and register today to attend online or in person (May 12 only) at USPTO headquarters in Alexandria, Virginia.
T.H.R.I.V.E Emerging Leaders Reimagined
The program is now accepting applications for North Dakota and northwestern Minnesota. T.H.R.I.V.E. Emerging Leaders Reimagined is a 6-month intensive training program that helps small business owners get unstuck and take their business to the next level.
Accelerate your leadership skills, learn from an MBA-level curriculum, receive tailored business coaching, and build relationships with a community of business owners, advisors, and experts.
Please visit T.H.R.I.V.E. Emerging Leaders Reimagined for eligibility requirements, registration, and more.
Additional Options
Can't find what you're looking for? The U.S. Small Business Administration's Learning Center has a range of free trainings and webinars that can help your small business be successful. Additional federal resources and nearly 200 online classes and videos are available through USA.gov to guide emerging entrepreneurs and exporters through the basics of starting and managing a business.